Cats have been our companions since first being domesticated over 3,500 years ago. Since then, humankind has celebrated out feline friends by creating likenesses of them in gold, silver, stone and many other ways. Now, using Springfrog's online ASCII art generator, you can create amazing pictures of kitties made with just text letters and keyboard characters from your own photos and pictures. Check out some purr-fect examples in the gallery below.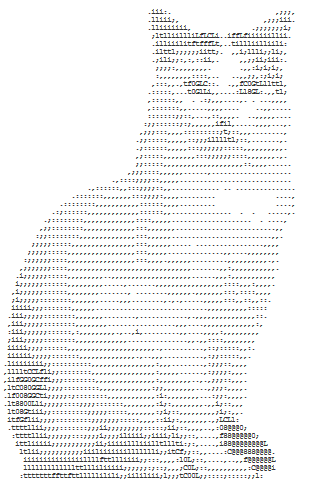 Cat in low resolution. From an original color photo by Zern Liew.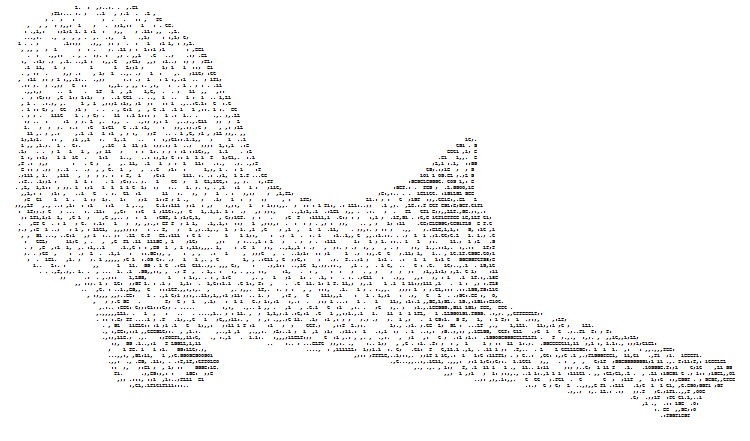 Being a cat demands that you stay healthy and at the top of your game. With all those speedy mice to hunt and balls of wool to chase after, you need a good fitness regime to keep yourself nimble. This ASCII cat is taking a big stretch in the middle of his work-out. He has been converted in medium resolution from an art drawing by
Patti Haskins
.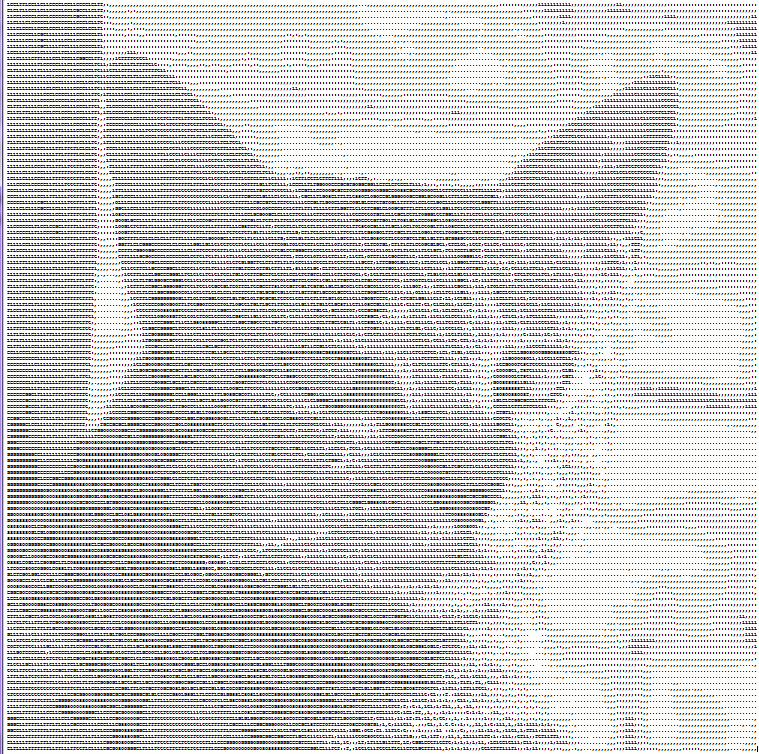 A close-up portrait of a cat's face against a light colored brick background. The original photograph by
Ritesh Man
Tamrakar
has been converted to medium resolution text art.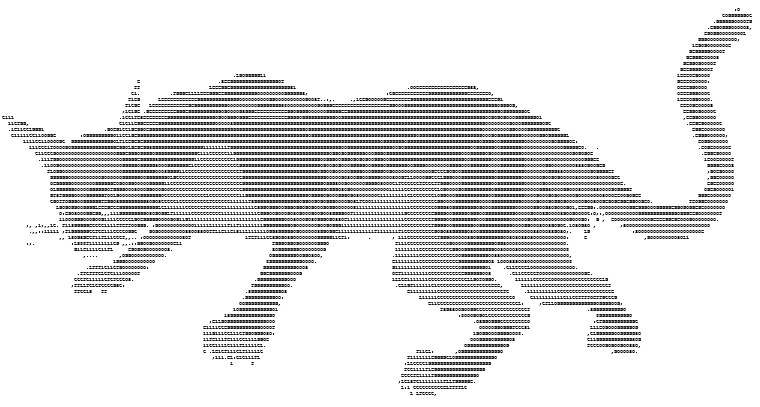 An ASCII cat on the prowl. Converted in medium resolution from a digital drawing. Thanks to
NiteMare95
for sharing his striking piece of original artwork under
CC 3.0
which formed the basis of this image.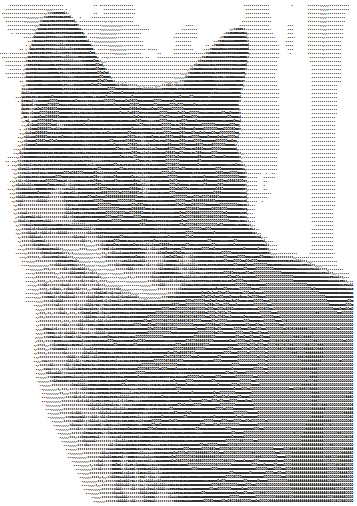 ASCII art cat face and body portrait, converted in medium resolution from an original photo taken by Anu-Liisa Varis.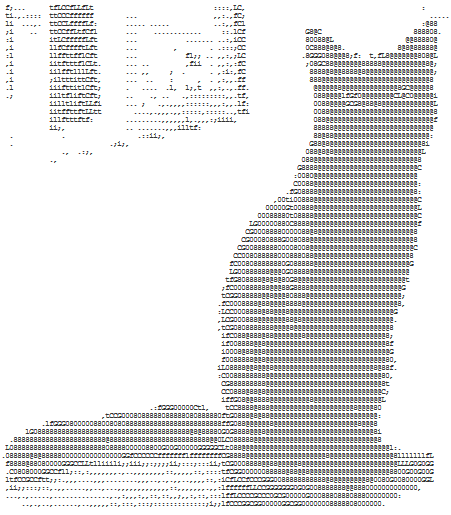 A jet black cat sitting on a table. Converted to ASCII text art in low resolution from an original photo by
John of Wales
.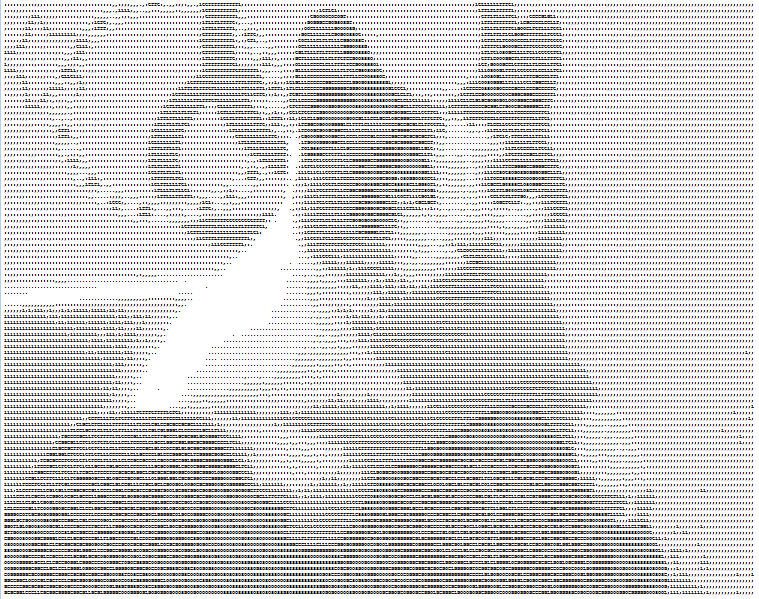 Humans make great climbing frames! A cat clambering on someone's knees, with rings and a star in the background, generated in ASCII art from a color photograph by
Steve Burke
.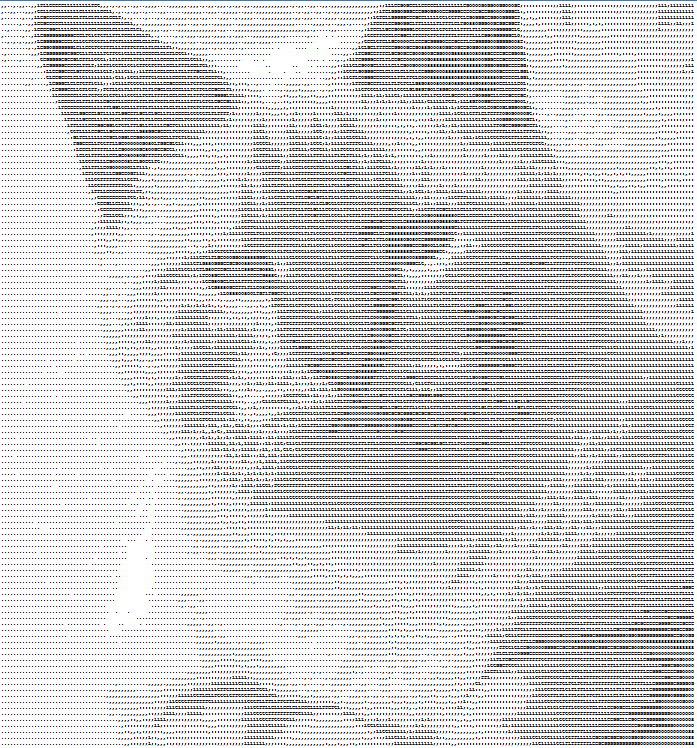 Is this what it's like to be a mouse? A cat staring straight into the camera with piercing eyes. Created from a color picture by
Martie Smart
.