Home to Springfrog for Games, useful Converters and more.

ASCII Art Generator to convert pictures to text images

ASCII Art Gallery

ASCII Art Animals

Text Art Girls and Ladies

ASCII Art Dogs

Christmas Text Art

ASCII Art Cats Gallery

Text Art Rabbits
Enjoy a touch of nature in the way that old-syle computers may have drawn it, with our lovely ASCII art animals.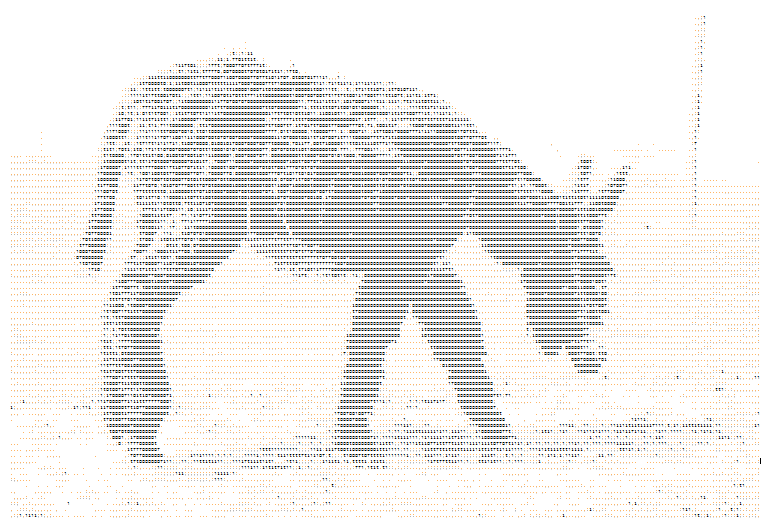 A donkey browsing for some tasty grass. The original color photo by Gonçalo Trincão Cunha was converted using medium resolution in Springfrog's ASCII art generator. The text was then copied and pasted into Wordpad. After turning off Wordpad's annoying "add 10pt space after paragraphs" feature, the text was resized to size 4, in Andale Mono IPA font. A screen capture was then done to copy and paste into GIMP to create the .gif image displayed on this page.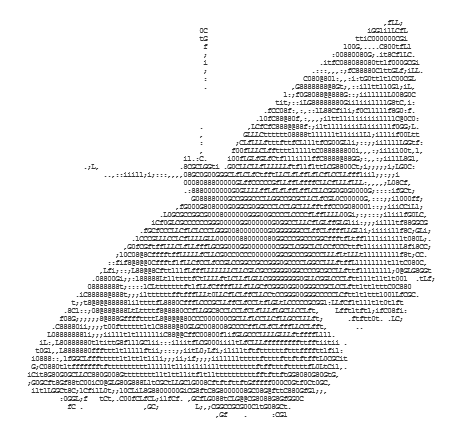 A butterfly in low resolution from a color photo by Michal Zacharzewski.
You can get some interesting facts about these beautiful creatures and view a stunningly colorful computer generated Butterfly at Piglette's Fractal Art Gallery.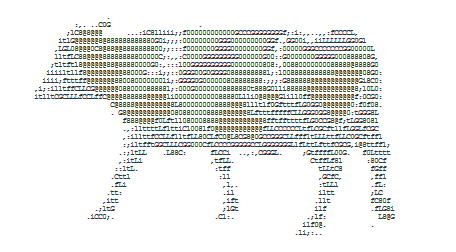 ASCII art can be very moo-ving! Here's a cow to prove it. Isn't she lovely? She was created in low resolution from an original photo by Michal Zacharzewski.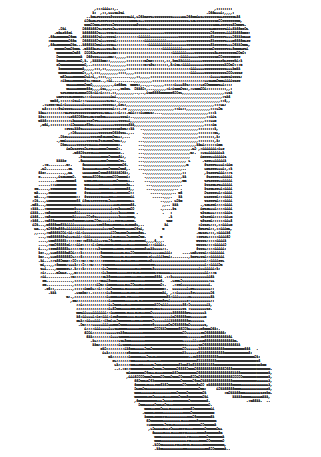 A frog perched on a stick. Made in medium resolution with our ASCII art generator from a color drawing.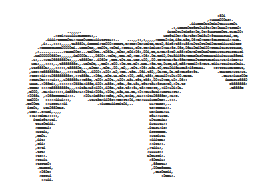 Zebra in Mediun resolution from a color photo (or maybe a black and white one...who can tell!) by scrapcatz.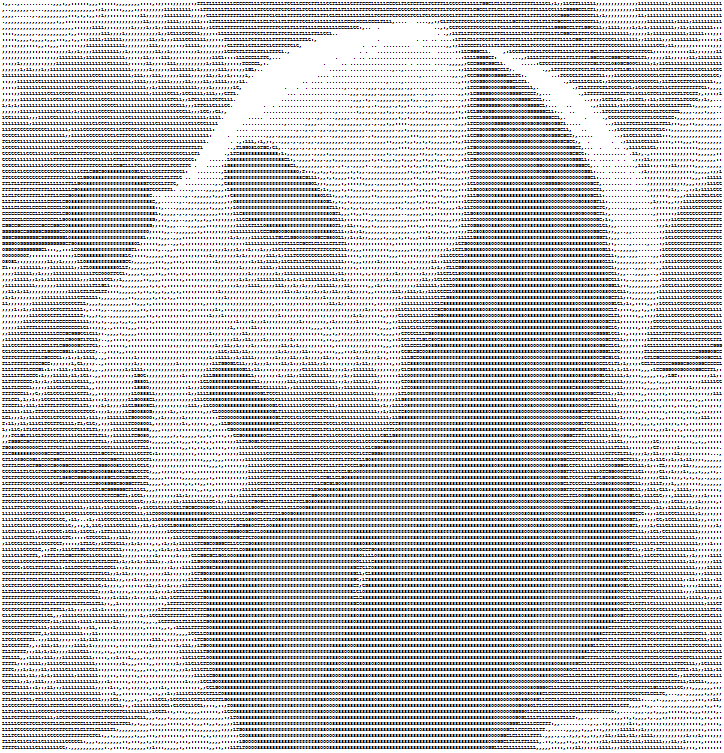 Another black and white animal in more than one way - an ASCII panda. Did you know that there are only about 1,600 pandas left in the wild according to a survey in 2004? This cute but sadly endangered creature was beautifully photographed by mozzercork. The photo was then converted to medium resolution ASCII art. Then a similar method of copying and pasting the text to that used for the donkey was used, but using Notepad instead of Wordpad, and a Courier New font. Finally the text was adjusted to size 4 and an "Alt Print-Screen" dump was done and cropped in GIMP for ease of displaying here.

If you like these images, please link to this page or bookmark Springfrog's ASCI Animals Gallery.

&copy Springfrog