Home to Springfrog for Games, useful Converters and more.

ASCII Art Generator to convert pictures to text images

ASCII Art Gallery

ASCII Art Animals

Text Art Girls and Ladies

ASCII Art Dogs

Christmas Text Art

ASCII Art Cats Gallery

Text Art Rabbits
Enjoy an amazing gallery of ASCII art birds, created purely from letters and other keyboard characters. You too can create astounding images like these from your own pictures and photos using Springfrog's free online
Text Art Generator
.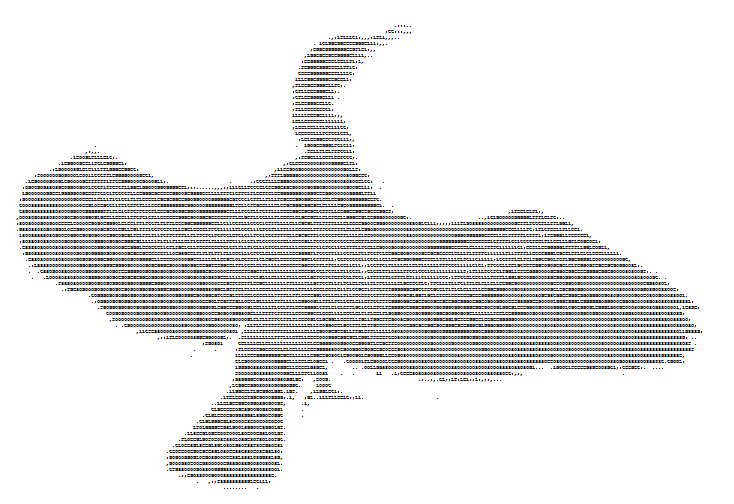 A Cormorant with its wings outstretched. Coverted in Medium resolution text art from an original color photo by Michal Zacharzewski. Cormorants can dive under water to a depth of around 100 feet to catch fish. It is thought that the bird's familar pose with its wings stretched out is to aid drying after a dive. An alternative theory says it may be to help the bird absorb warmth from the sun to aid in digestion of cold freshly caught fish in its stomach.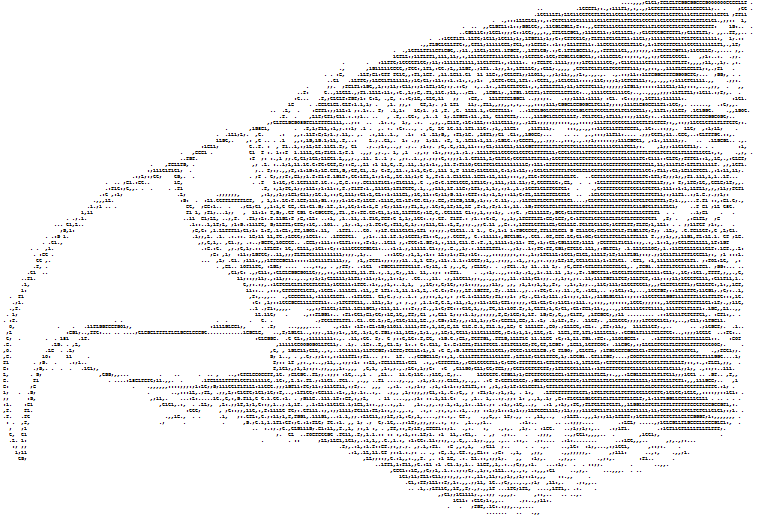 A striking ASCII art picture of the Head of a Buzzard in medium Resolution, produced from a black and white diagram.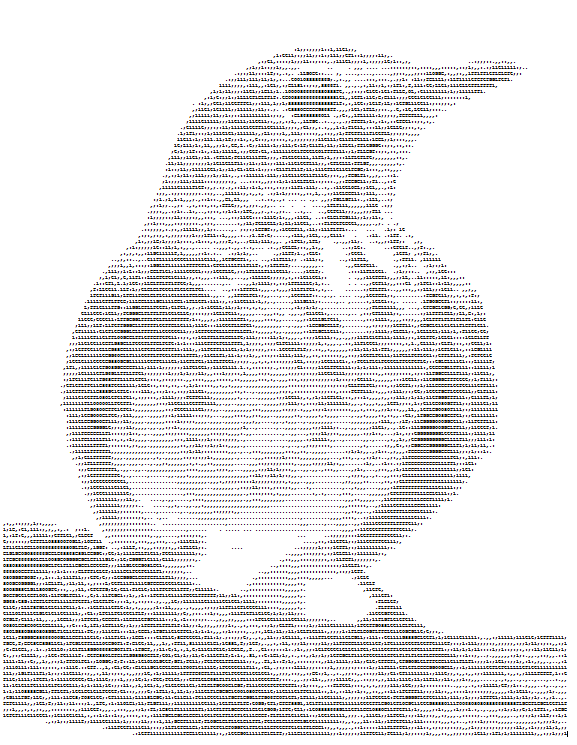 A Swainson's Thrush regally perched on a log in medium resolution. This image was converted from a photograph by Matt Reinbold.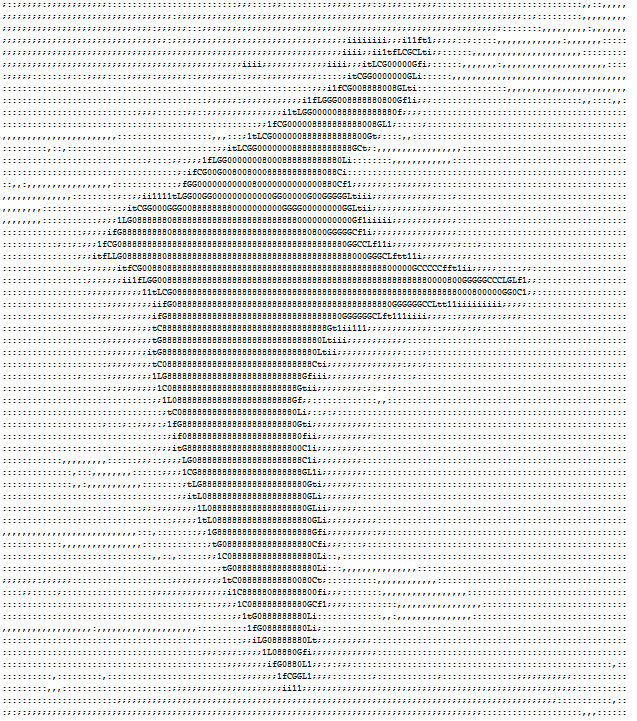 A low resolution text art picture of a swallow in flight.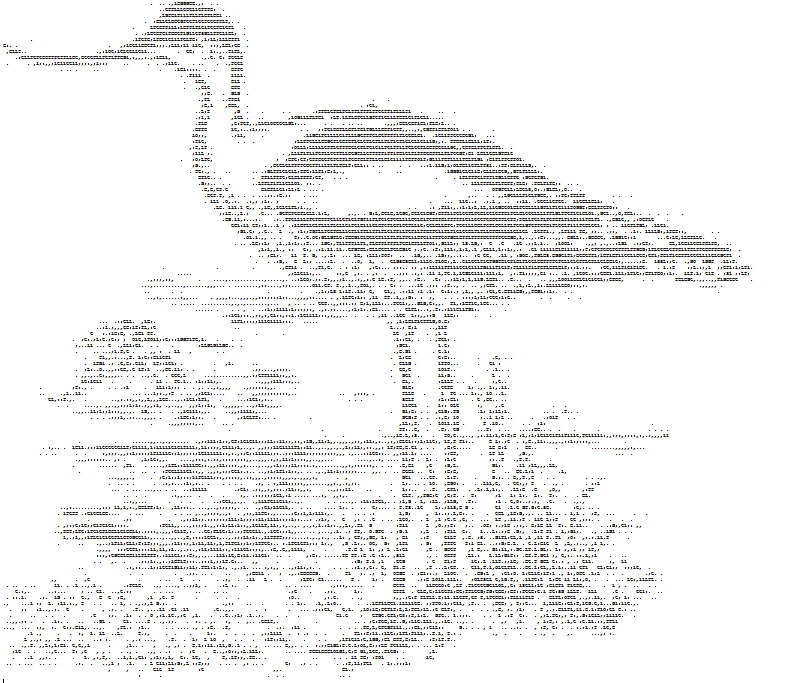 An Avocet with its distinctive upturned bill, standing on its slender legs on a reed bed on its slender legs by the water. This bird has been converted to medium resolution ASCII art from a black and white drawing.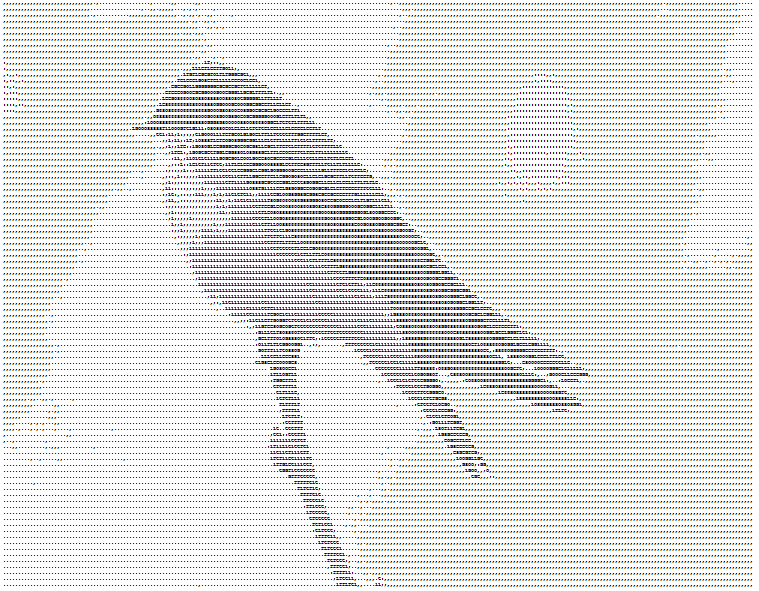 A Tree Swallow perched on a budding twig, pictured against the sky. The original color photograph by John Benson has been transformed to medium resolution text art.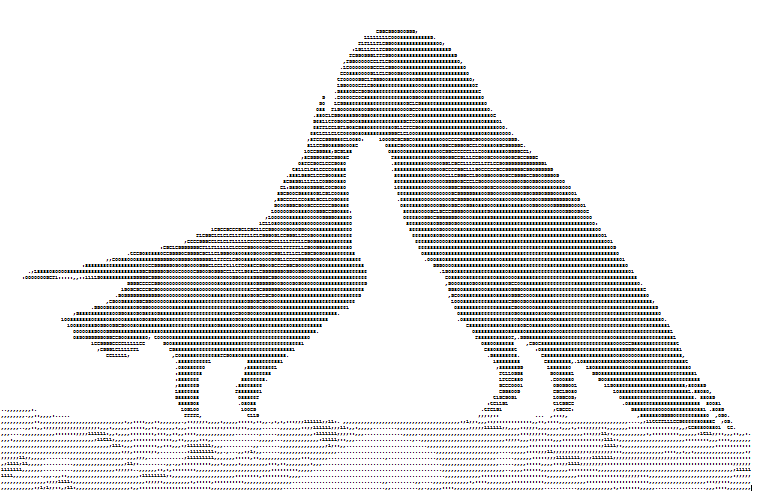 An adult Raven feeds a young bird in this medium resolution ASCII art picture, created from an original photograph by Nagesh Jayaraman. The chicks of the Common Raven fledge at around 35 to 42 days old, but continue to stay with their parents until they are around 7 or 8 months of age.

Discover fascinating facts about interesting bird species at TheWonderOfBirds.com

Please give your friends and visitors a link to this gallery on your own webpage, social profile or site. Why not also bookmark Springfrog's ASCII Art Birds Gallery so that you can easily visit again for more great stuff here at Springfrog..

&copy Springfrog