Celebrate the joy and fun of the festive season in style with these amazing ASCII art Christmas images. You can create your own stunning artwork like the gallery below from your photos or drawings with Springfrog's
free online text art generator
.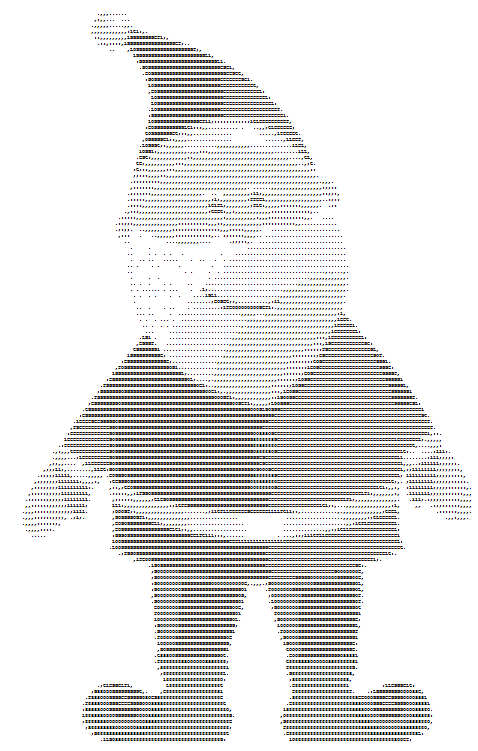 An ASCII art image of a jolly Father Christmas in medium resolution from a color picture by Robert Proksa.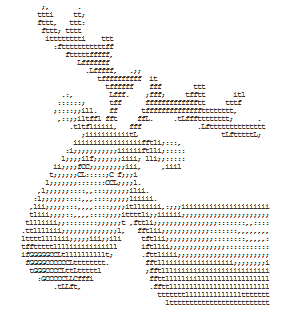 And here's Rudolph the red-nosed reindeer, all ready to help pull Santa's sleigh, bringing presents to everyone who is good on Christmas Eve. Rudolph has been generated in low resolution text art, from an original image by Robert Proksa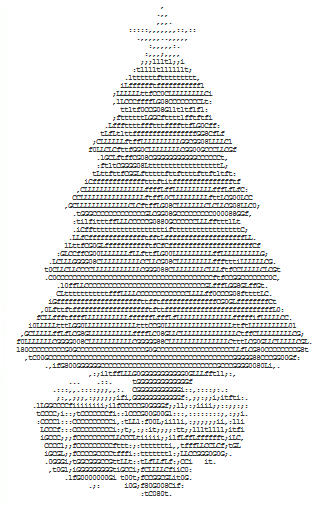 Santa has already visited this home. Everyone must have been good as he has left presents under the ASCII art Christmas tree. It has been decorated with a star on top to commemorate the star that the three kings and shepheards followed, guiding them to the stable where the baby Jesus was born. The tree was created in low resolution text art from an original drawing by Robert Proksa.
.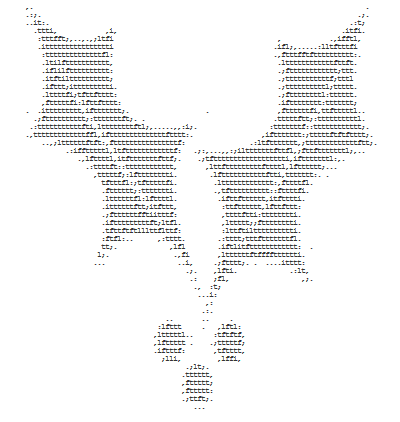 It wouldn't be the festive season without a sprig of holly. These holly leaves were converted to text in low resolution from clipart by
christmasstockimages.com
. You can discover the fascinating
history and customs of the holly plant
at Piglette.com.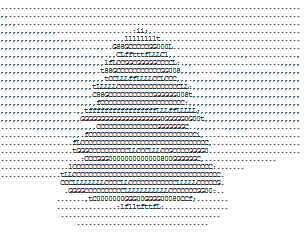 Another ASCII art Chrtistmas Tree in low resolution from a color picture by Ivan Prole. No presents under this one yet - it's still waiting patiently for Santa to call.

A Merry Christmas message in medium resolution ASCII art...big letters made from little ones!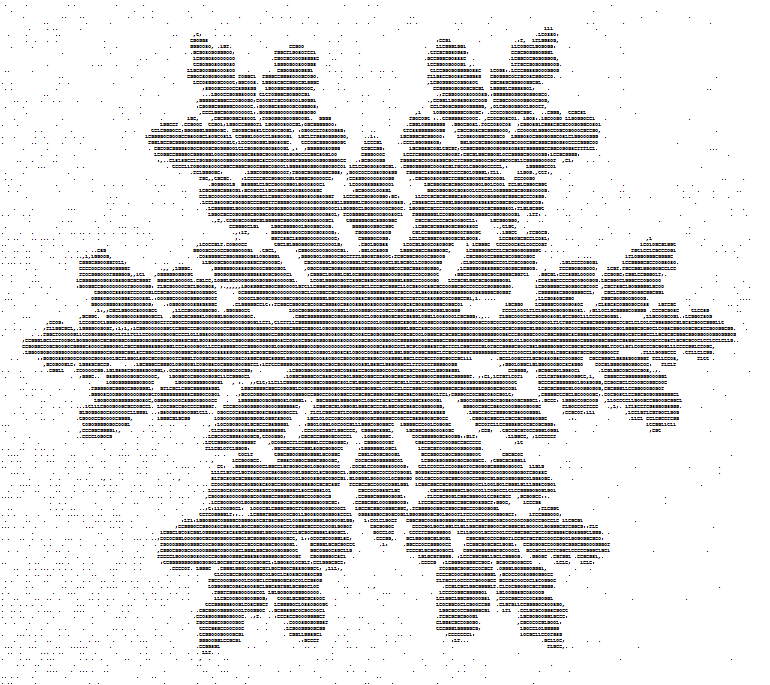 A text art snowflake from an photo by
Stephen the Photofan
. A little bit of creativity was used to get the original photograph to a nice ASCII art image. The best results for text art usually arise when the item you want to convert to keyboard characters is relatively darker compared to a lighter, or preferably white background. Stephen's excellent photo was of a light colored snowflake against a very dark background, so GIMP was used to produce a negative version of the pictue, using GIMP's Colors ---> Invert function. This resulted in a dark snowflake against a very light background, which was perfect for putting throught Springfrog's Text Art Generator.