No, you've not gone barking mad. The ASCII art dogs in this gallery really are made of just text characters and nothing else. You can have fun and create your own incredible text art too, from any photograph or drawings, using Springfrog's
free online ASCII art generator
.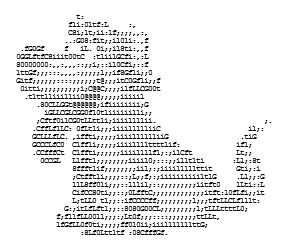 A dog in Low Resolution from an art picture by Rafael Marchesini. This shows how even a low resolution conversion can be used effectiley on a well-defined small image.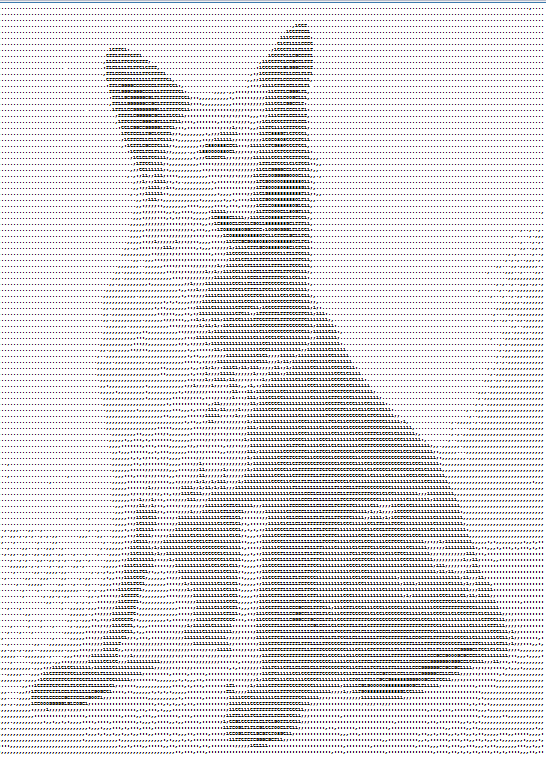 A beautiful and happy looking dog created from text from an original photo by
Julian Frost
. The original photograph was cropped with GIMP to remove empty space around the dog, then the image was put through our ASCII art generator using medium resolution conversion. The text was then copied and pasted to Windows notepad and the font was changed to size 4. Using this size allows you to just about see, if you look closely and carefully, how the image is made up of different letters and characters. The font face of Courier New was retained, this being the font face which the ASCII art generator uses to produce its output. Keeping this font face ensures that the image doesn't get squashed or stretched. For ease of displaying on this page, a screen capture of Notepad was done and the capture was made into the gif image you see above using GIMP.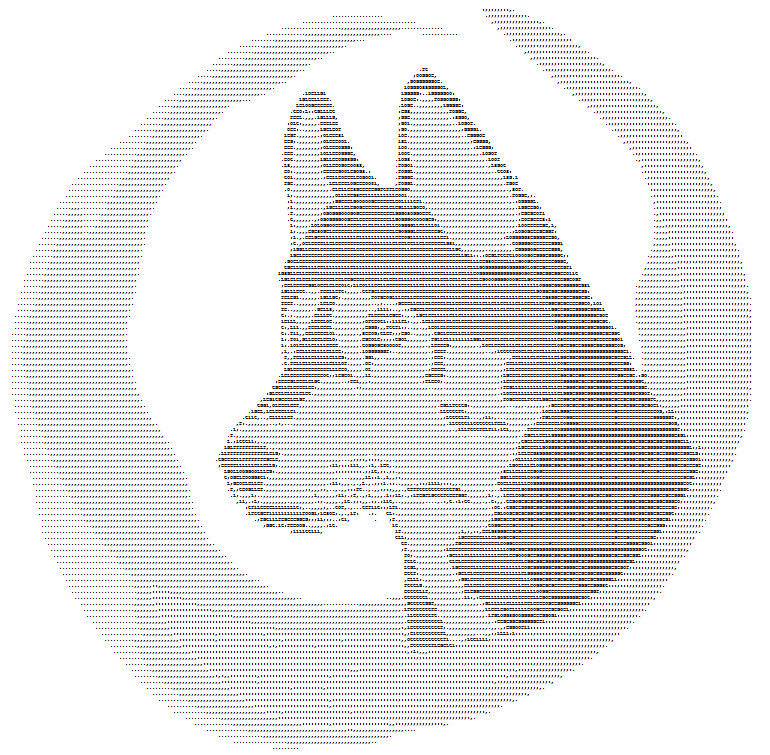 An ASCII art dog in Medium Resolution from an art picture by Fabrizio Ginesi. This lovely animal is displayed using the same technique as the Julian Frost dog pictured above.